April 2021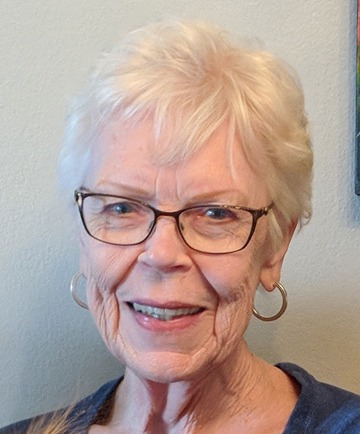 Marlene Bonneville
By Mary Stewart, Palo Verde Artists President
Marlene is a Minnesota native, moving to Arizona in 1982. She is a self-taught artist and works in all mediums, and has taught classes for the Palo Verde Art club for almost 19 years; she is currently teaching Acrylic painting. Marlene has earned degrees in CADD drafting and Graphic Design and taught classes in the Graphic design program for 11 years before moving to Sun City. Marlene does not have one favorite medium; she loves working in all of them.
She states, "In my Acrylic Classes, we complete a small painting each week. We study Landscapes, Animals, Still Life, Flowers, and much more. I paint a "demo" painting along with my students. Students bring the necessary supplies needed, and I provide references to work from each week. Beginners are welcome, as well as experienced artists."
Marlene does commission work and loves painting animals, Pet Portraits, landscapes, and florals.