Monday the 18th, is our September social hour in the Art Room, so if you want to be the first to sign up for our all new fall classes starting in October, don't miss this!
There will be sign-up sheets with lots of new and familiar teachers, classes and workshops including:

Workshops on:
• Abstract watercolor
• Greeting cards – any medium
• Watercolor effects
• Pastels

Classes on:
• Beginning drawing
• Cubism
• Beginning watercolor
• Intermediate drawing

And much more! Be sure to check out all the offerings at the social hour September 18th.
Welcome new instructors:
Elizabeth McClintock
and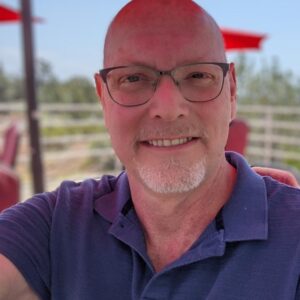 Kaj Lofgreen
---
Sun Cities 4 Paws is seeking donations of original art or prints of animals
for fund raising at two up and coming events:
October 22 Annual fashion show at St. Elizabeth Seton Catholic Church parish hall
November 11 Casino Night at Sun City Country Club.
4 Paws is a non-profit, 501 (c)3, no-kill shelter providing sanctuary and lifetime care until the cat is adopted
Submissions must be dropped off on Friday, October 13 between 9 AM and noon at the Sundial club room.
The following are the specifications:
Art depicting an animal, any animal, original or matted print with cover
Gallery ready, no sawtooth hangar
Fill out the attached form and sign it. (Form is missing specific signature line)
Artists will receive a receipt for their donation
Submission forms can be printed off or will be available at the club beginning at the monthly social and the time of submission.
---
Summer Events for You!
Summer Social get-togethers are on the 3rd Monday of the month during summer months.
You may bring an appetizer or snack to share if you wish and have some fun socializing with like-minded friends and fellow artists. You might be inspired to share something you've been working on or perhaps you have a new tip, trick, book, magazine, or tool you'd like to let others know about. Or maybe you have some art supplies that are gathering dust or just taking up space that someone else might like! Bring them on over to our Summer Social on the 3rd Monday of the month! The General Gathering will resume the third Monday of October.
Summertime Class Cross-Over

Looking for a change of scenery this summer? Want to get out of the
house but keep your cool? We have a solution for you! During the
long lazy hazy days of summer you are invited to take a class or
workshop in our air-conditioned art room or try something new at
Artists By The Lake. Our clubs have joined together to offer a "class
cross-over." You don't have to be a member of ABTL to take one or
more of their classes from June-September. Their members may also
sign up for Palo Verde Artists classes.  We will send an e-blast with
their class schedule for June when it's available. They ask that you
sign up in the classroom located on the upper deck at Lakeview
Recreation Center and please pay with a check. (Sorry no PayPal
available for ABTL.) Bring your swimming suit and take a dip in the
pool afterwards. It's just outside their door!
---
Palo Verde Artists Club brings artists together, creating a supportive atmosphere through education, growth opportunities, and friendship. We look forward to meeting you and having you join us in our endeavors.
---
Palo Verde Artists welcome visitors and new members to enjoy our monthly artist gathering and demonstrations, typically held in the Sundial East Hall, the third Monday of the month, October through May, from 12:00 PM to 2:30 PM. Monthly social get-togethers occur in the club room on the 3rd Monday of the month in June through September.
Feel free to stop in our club studio; we are located on the upper level of Sundial. Talk with our artists, and view some of our artists' work. It is enlightening and a fun experience.
Classes are offered in watercolor, oil and acrylic, colored pencils, pastels, and drawing for artists at all skill and experience levels by well-known and experienced teachers in different media. You will not be disappointed.
Our club encourages sharing ideas, experiments, and critiques with other artists working in multiple media.
There are many opportunities for club members to exhibit and sell their work in the club gallery and several shows throughout the year.